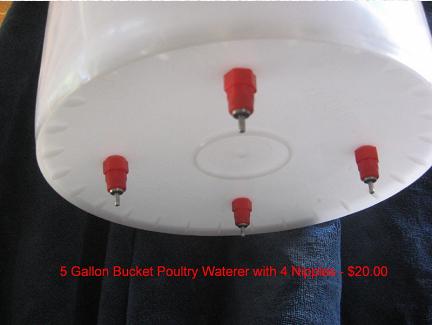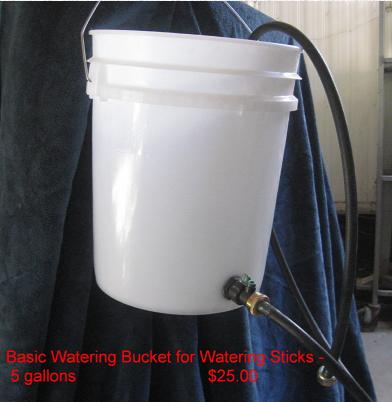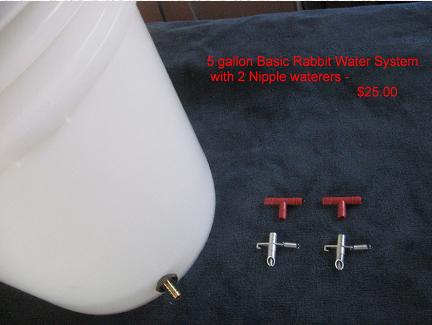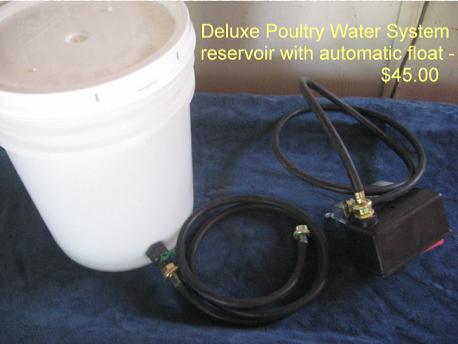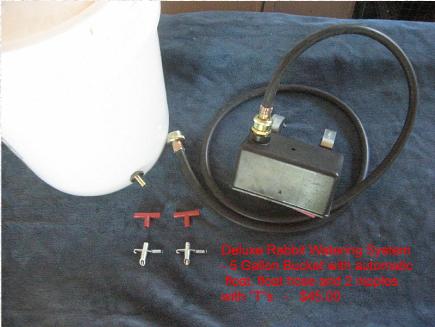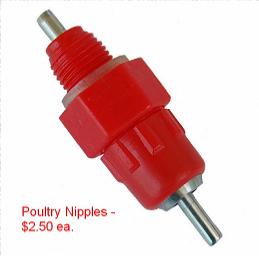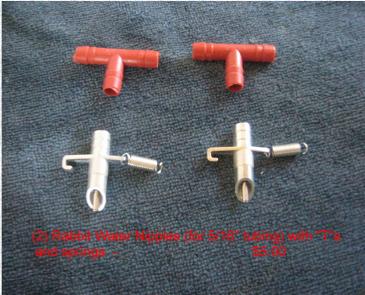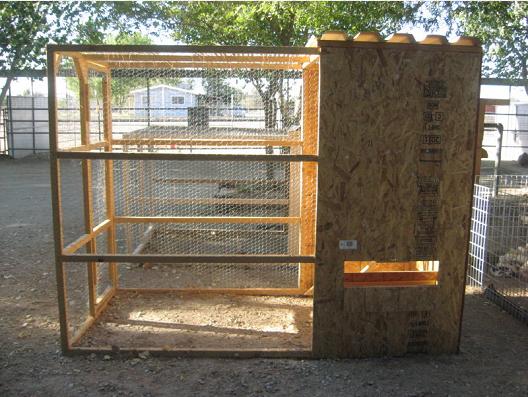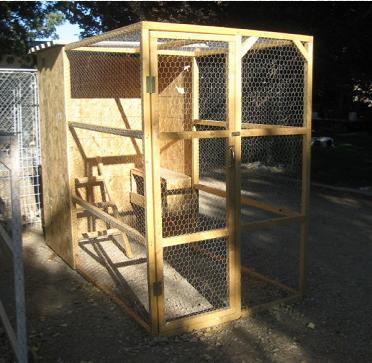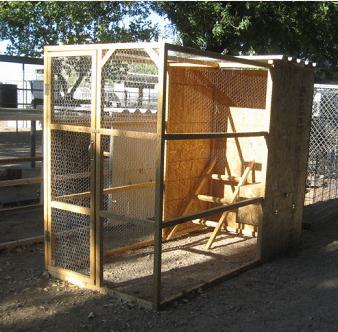 We offer a variety of watering options for your animals. These watering systems are gravity fed and can be used with a float system for a continuous water flow. These systems keep your water clean. You no longer need to worry about the animals knocking over their water bowl, spoiling in them or filling them with dirt or shavings. These systems help maintain a disease free environment for your barnyard pet or flock.

These above watering sticks connect to the buckets above - depending on if you are looking at a continuous water source with the float system or the manual fill bucket.



The system below is designed with rabbits in mind. It too, is a gravity feed system, that can be purchased with or without a float system. The basic unit comes with 2 water nipples and 2 "T"s. Additional nipples and "T"s can be purchased separately.
Tubing that connects the reservoir to the watering nipples is NOT included, but can be purchased a Lowes or a similar home improvement stores. Tubing size is 5/16".


POULTRY COOPS
The photo below is the typical coop that we build. This one is 4' wide by 6' tall by 8' long. It contains a built-in nesting box, with an exterior door so that the eggs can be collected from the outside of the coop. The roof is heavy gauge metal covering 3' of the back section, with the remaining 5' covered with a heavy gauge poultry wire. There is a perch/roost included. $375
(local delivery available for $25)
The 4' tall version of the below coop is $275
(finished dimensions- 4' wide by 8' long by 4' tall)
Custom orders accepted

5 GALLON WATERING BUCKETS
$20 each

(
plus $13.48 shipping & handling for the first bucket,- $5.00 shipping & handling for additional buckets)

To order a 5 gallon watering bucket, please click below:
2 GALLON WATERING BUCKETS also available (with 3 poultry nipples) - $12 each

(
plus $ . shipping & handling for the first bucket,- $ for additional buckets ordered )


To order a 2 gallon watering bucket with 3 poultry nipples,
please click below:
Poultry Nipples - $2.50 each

(
plus $5.35 shipping & handling per order)


To order poultry nipples,
please click below:
Rabbit Nipple Sets - $2.50 each

(
plus $5.35 shipping & handling per order)


(set includes nipple, plastic "T" & cage securing spring)
To order rabbit nipples,
please click below:
Basic Rabbit Watering System - $25.00 each

(
plus $ shipping & handling per watering system)

(System includes 5 gallon bucket equipped with 5/16" barbed nipple with bucket lid, (2) rabbit nipples, (2) plastic "T"s & (2) cage securing springs, - vinyl tubing is NOT included)

To order Basic Rabbit Watering System,
please click below:
Deluxe Rabbit Watering System - $45.00 each

(
plus $ shipping & handling per watering system)

(Deluxe System includes 5 gallon bucket equipped with 5/16" barbed nipple with bucket lid, automatic float with attached 6' pressure hose to attach to your water source, (2) rabbit nipples, (2) plastic "T"s & (2) cage securing springs, - vinyl tubing is NOT included)

To order Deluxe Rabbit Watering System,
please click below:
Basic Poultry Watering Bucket - to be used with watering stick System - $25.00 each

(
plus $ shipping & handling per watering system)

(System includes 5 gallon bucket equipped with 6' hose and shut-off valve, bucket lid included.
Ready to secure to your choice of watering sticks (sold separately)
To order Basic Poultry Watering System,
please click below:
Deluxe Poultry Watering System - $45.00 each

(
plus $ shipping & handling per watering system)

(Deluxe System includes a 5 gallon bucket equipped with 6' hose and shut-off valve, automatic float with attached 6' pressure hose to attach to your water source,
bucket lid included )
Ready to secure to your choice of watering sticks
(sold separately)
To order Deluxe Poultry Watering System,
please click below:

WATERING SYSTEMS & POULTRY COOPS
Still under
construction

(Please call or email for ordering)
Still under
construction

(Please call or email for ordering)
Still under
construction

(Please call or email for ordering)
Still under
construction

(Please call or email for ordering)
For More Information about Poultry, Please click
the link below to view our Chick Care Tips & Frequently Asked Question (FAQ) section


CHICKEN COOPS (See Below)