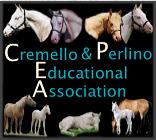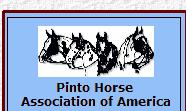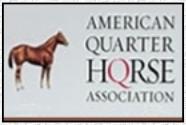 Horse Coat Color Calculator
Click below to find out the color possibilities of your foal!!

Over the years, we have been fortunate to meet some very special people that have touched our lives in one way or another. Starting this year, we have decided to acknowledge and give special thanks to those individuals. Below is a partial list of those special individuals. These people have donated either time, money, supplies, stock or knowledge. We realized that there have been numerous people over the years that have contributed to our animals and facility, and regretfully we have not had the opportunity to publicly acknowledge their generosity. We are now devoting this section to give our deepest THANKS for these individuals that have contributed in some way.
THANK YOU........

Dennis Billet - Billet Barn and Corral Dennis has been very supportive of Odyssey Ranch and has supplied us with good quality materials and instruction to help us keep our facility secure and our animals safe. Thank you Dennis- for everything!!
Claudia Billet - has donated poultry feed for our critters, as well as a sweet Easter basket. Thank you for your thoughts of us and our animals!
Theresa Young - made a cash donation to help pay for animals that are brought to us that can no longer be cared for by their owners. Thank you Theresa, your generosity is appreciated!
Heidie and Sarah Rigert - Have donated their time to help with the chores around the ranch week after week. Thank you for the fantastic cleaning and caring of our animals!
Michael Funk - was a realtor by professional, but a devoted guinea pig fancier by hobby. He raised & showed guinea pigs for over 20 years and supplied many youth with prize winning cavies. As illness struck him, he decided to reluctantly thin out some of his stock and cages and wished to donate them to us to add to our breeding colonies, when he could have just as easily sold them for top dollar. Upon his death, we were left the remainder of his guinea pigs and cages that we continue raising today in his memory. Thank you.
Hemme Hay and Feed - who has supplied us support in referring customers to our Ranch. Thank you to Robert and the Hemme staff!
Van Dam Farms - have given great referrals of business to our Ranch. Thanks to the Van Dam Family and Staff!
Pauline - made a cash donation in appreciation of the work we do with the 4-Hers and youth to continue in the raising of animals and educating the youth.
Mary Gonzalez - donated a couple rabbit cages that she is no longer using, hoping that they will again be used. Yes, they are, Mary. They are currently home to a New Zealand doe and her weaned litter! Thank you for your thoughtfulness.
Sam Ritter - donoted feed and produce to our animals. Thank you Sam, our animals love the variety!
Christine Burdette - donated lumber and building supplies she had wasting away in her backyard and decided that we could put it to good use. From that lumber (and some metal roofing donated from Billet Barn), we were able to make 2 chicken coops that we donated to 4-H kids just starting out in poultry. Thanks Christine, your generosity helped out some very greatful kids!
Brandon & Christine - donated some beautiful purebred roosters that were shown successfully at the AV Fair and have been 'paid forward' to 4-H youth. Your care and generosity of these fine animals have made a positive impact on many young lives. Thank you.
Barbara Murrer - your tack donation has paved the way to start some youth in the equine interest. Thank you for helping us help some deserving young individuals.
Tamas Lehmann (and family) - this family supplies numerous boxes for our customers to take their rabbit and poultry purchases home in. Additionally, this family brings us fresh home grown vegetables to savor and is a great word-of-mouth promoter of Odyssey Ranch. Thank you to the Lehmann family for your continuing support of us and all of the business promotions you have done on our behalf. Odyssey Ranch would like to take this opportunity to return the favor and ask our customers whom are interested in fresh, home grown & raised vegetables and poultry, especially dedicated to authentic Hungarian vegetables, to check out the Lehmann's family facebook page at: https://www.facebook.com/#!/tamas.lehmann.5?fref=ts
Dennis Grandgeorge - your chick donations have made some very happy customers and your presence at our facility is always welcomed. Thank you for your friendship, kindness and generosity.
We are proud to be able to supply our poultry, rabbits and guinea pigs to the entertainment industry for movies, TV series, commercials, magazines and various other photo shoots and film schools.

Our animals can be seen in the following scenes:


Gap Jr. photo shoot (bunnies)
Playboy magazine (bunnies)
Hangover 3 (chickens)
Geico TV commercial (guinea pigs)
Esurance TV commercial (chicks)
Kia Commercial (guinea pigs)
Animal Practice (Turkeys)
G-Force (guinea pigs)
Green Giant vegetable commercial (bunnies)
Modern Family (dutch bunny)
William Edwards Photography (chicks and ducklings)