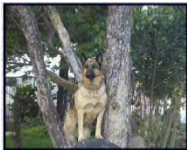 Odyssey Ranch realizes that horses, livestock,
country life and dogs seems to go hand-in-hand.
Many animal owners have dogs to protect their
horses and livestock, family, and as companions.
These owners like to keep their pets looking & feeling good and Odyssey Ranch understands those needs. We are now offering grooming services to keep our loyal companions and guardians clean and healthy. After all, they say, dogs are a man's best friend!!












We have a clean, private room specially constructed for the safety and comfort of your pet. We have a ramp and wrap around walk way to help the larger breeds of dogs into and out of the bathtub without adding any additional stress to your pet's visit. We provide flexible drop-off and pick-up times for your convenience.
Please call to make an appointment - 806-334-0777












Our grooming services are located in downtown Shamrock, just north of the water tower -
117 N Main Street
BEHIND
the Olde Town Mall.
There is a sign in the back to direct you to the shop.




SERVICES WE OFFER: Basic grooming, bathing, conditioning, flea dip, de-shedding, shearing (stripping), de-matting, trimming, nails, deodorizing, etc.
*OUR BASIC GROOMING
includes the following:


• Bath
• Coat Conditioner
• Anal Glands Expressed, if needed
• Hand blow drying
• Nails clipped and filed
• Ears cleaned and plucked
• Clipping around paws, if needed
• Pet Cologne
• Bow and/or bandana

BASIC GROOMING PRICES

(any additional services other than what is listed above is extra)


SMALL DOGS - $20.00 - $30.00
(depending on coat length)
(Dogs shorter than 14")


MEDIUM DOGS - $30.00 - $40.00
(depending on coat length)
(Dogs 14" to 23")


LARGE DOGS - $40.00 - $60.00
(depending on coat length)
(Dogs 24" to 28")


GIANT DOGS - $60.00 - $90.00
(depending on coat length)
(Dogs over 28" and up)


Above starting prices are based on dogs with GOOD coat condition. Dogs with excessive undercoat, mats and tangles will be the higher charge.

(measurements of dogs are taken at the shoulder)


Shave Downs
(Shearing / Stripping)
(Includes everything in Basic Groom Package plus Stripping)


Small Breeds $30.00 and up*

(Dogs shorter than 14 inches)
Examples: Yorkshire Terrier, Toy Poodle, Shih-Tzu, Schnauzer, Pekingese, Wire Fox Terrier, Pek-A-Poo, Westie, Scottish Terrier, Lhasa Apso, Cock-A-Poo.


Medium Breeds $40.00 and up*

(Dogs 14 to 23 inches)
Examples: Cocker Spaniel, Springer Spaniel, Australian Shepherd, Keeshond, Norwegian Elkhound.


Large Breeds $50.00 and up*

(Dogs 24 to 28 inches)
Examples: Golden Retriever, Collie, German Shepherd, Siberian Husky, Chow, Old English Sheepdog.


Giant Breeds $80.00 and up*

(Dogs usually 28 inches and up)
Examples: Newfoundland, Saint Bernard, Great Pyrenees.


*Please note that grooming/stripping rates depend on condition of coat, and behavior of pet. Charges include nails and ears. Additional dematting can be $5.00 to $20.00 extra.*

Extra's / A La Carte


De-matting

Removes tangles and matted coat without shearing coat, if possible

Basic groom + $10.00- $30.00


Flea/Tick Dip

Is your pet scratching like there's no tomorrow, let us dip him after giving him a bath.

Basic Groom + $8.00


Nails

If your pet doesn't need all the frills and extra's, - just have his nails clipped.

$5.00


Brush Teeth

Does your dog's breath smell like last weeks food, get his teeth brushed.

$5.00


Deodorizing

Has your dog gotten into something bad smelling that he shouldn't have?

Basic Groom + $8.00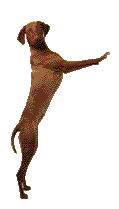 Click here to see some "Before" and "After" photos of some of our clients